Broken Bones Injury Lawyer in Durham, North Carolina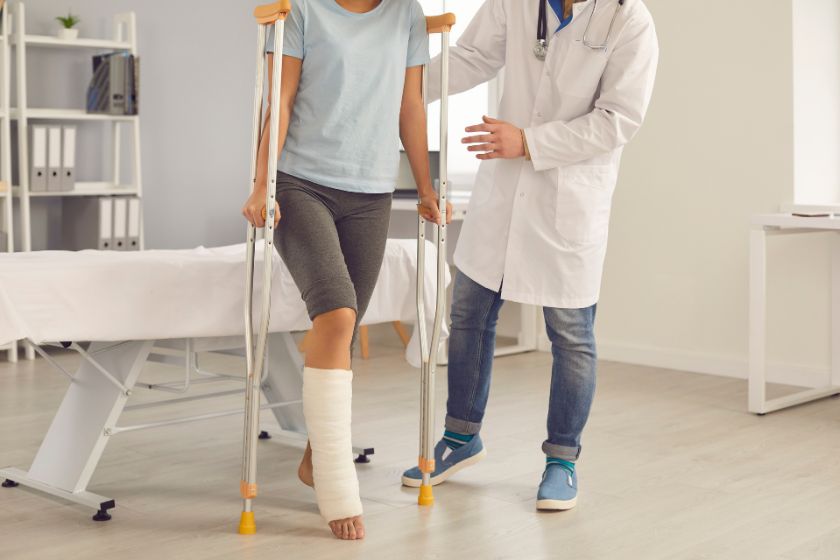 If you have suffered a bone injury due to someone else's negligence or wrongdoing in North Carolina, the law firm of Kreger Brodish LLP is here to support you every step of the way. Our team of dedicated broken-bones injury lawyers in Durham, Raleigh, and Greensboro is prepared to fight relentlessly for your rights.
We want you to have an optimal chance of securing the maximum compensation you deserve. We want you to settle for more – more attention from your lawyers, more personalized legal strategies, and more than you'd expect from a personal injury law firm.
Don't let a bone injury disrupt your life more than it already has. Contact us today for a free case review.
Common Causes of Bone Breaks and Fractures
Common causes of accidental broken bones and fractures include:
Motor vehicle accidents – Car crashes often result in significant bone injuries due to the force involved in collisions.
Falls – Falls, especially at construction or manufacturing sites, can lead to severe fractures. Even a seemingly minor slip-and-fall accident at a retail establishment could cause a broken bone, for example.
Sports incidents – Lack of proper equipment or adequate safety precautions can cause orthopedic injuries in sports.
Acts of violence – Violent acts resulting in bone breaks may entitle you to hold the property owner or an institution accountable in a civil lawsuit, depending on the situation.
If you have sustained a broken bone or fracture due to any of these or other scenarios, Kreger Brodish LLP wants to work to prove another party was liable for your injuries and build a solid case.
How Are Bone Breaks and Fractures Classified?
The complexity and severity of a bone break or fracture often determine the extent of your losses and the amount of compensation you could recover. The legal system classifies these injuries based on medical terminology, making it crucial to have a bone injury lawyer who understands the specifics.
Some of the most common types of bone injuries include:
Simple fractures – The bone breaks but does not puncture the skin.
Compound fractures – The broken bone penetrates the skin, leading to a higher risk of infection.
Comminuted fractures – The bone shatters into three or more pieces.
Greenstick fractures – The bone bends and cracks but does not break completely. This type of fracture is common in children.
Long-term Consequences of Bone Breaks and Fractures
The consequences of bone breaks and fractures can extend far beyond the initial injury. Depending on the severity of the fractures, they can have a profound impact on your daily life, work, and overall well-being. It's not just about hospital bills but also the long-term physical therapy, rehabilitation, lost income, and mental anguish associated with the injury.
Some of the long-term consequences can include:
Decreased mobility
Arthritis
Disability
Psychological issues like depression and anxiety
At Kreger Brodish LLP, our bone injury lawyer understands the breadth and depth of these consequences. We are committed to pursuing compensation that reflects the immediate costs and the future implications of your injury.
Proving Liability in a Bone Injury Lawsuit
Securing evidence is a vital part of the legal process in bone injury lawsuits. The North Carolina bone fracture lawyers from Kreger Brodish LLP leverage vast experience and extensive resources to gather and interpret evidence that bolsters your case.
Examples of evidence that could play a crucial role in strengthening your claim include:
Medical records – Your medical records play a pivotal role in showing the severity and long-term impact of your bone injury. They contain specific details about your injury and your treatment journey, which can demonstrate the extent of your suffering.
Expert opinions – In some cases, we may consult with medical experts who can provide an objective opinion about the nature and implications of your injury. It might also be necessary to consult with accident reconstruction experts, vocational experts, and others. Their professional insights lend additional credibility to your case and can influence the outcome significantly.
Accident scene evidence – Evidence from the scene of the accident, such as photographs, videos, or physical objects, can serve as tangible proof of the circumstances that led to your injury.
Witness statements – Statements from eyewitnesses can provide an unbiased account of the accident, helping to establish the sequence of events and identify the responsible party.
By meticulously collecting, analyzing, and presenting all kinds of evidence, the bone fracture attorneys at Kreger Brodish LLP can build a compelling case that serves your best interests and aims to maximize your compensation. With our commitment to justice and thorough attention to detail, you can trust us to represent your case effectively and advocate for your rights.
What Compensation Can I Receive Through a Bone Injury Lawsuit?
Bone injury victims often wonder about the compensation they can anticipate from a lawsuit. While the specific amount varies based on the case details, certain types of compensation are typical. These include:
Medical expenses
Lost wages
Future earnings
Pain and suffering
Emotional distress
Loss of enjoyment of life
Our firm is passionate about fighting for full compensation for our client's losses. We diligently assess all possible avenues for compensation to pursue the best outcome for you.
What Is the Deadline for Filing a Bone Injury Lawsuit in North Carolina?
In North Carolina, the statute of limitations for personal injury cases, including bone injury lawsuits, generally requires injured individuals to file a lawsuit within three years from the date of the injury. However, certain exceptions may apply based on the specifics of the case.
If you fail to file a lawsuit within this timeframe, the court typically dismisses the case, and you may forfeit your right to compensation. Therefore, if you have sustained a bone injury, contact our North Carolina bone fracture attorneys promptly to ensure you do not miss this crucial deadline.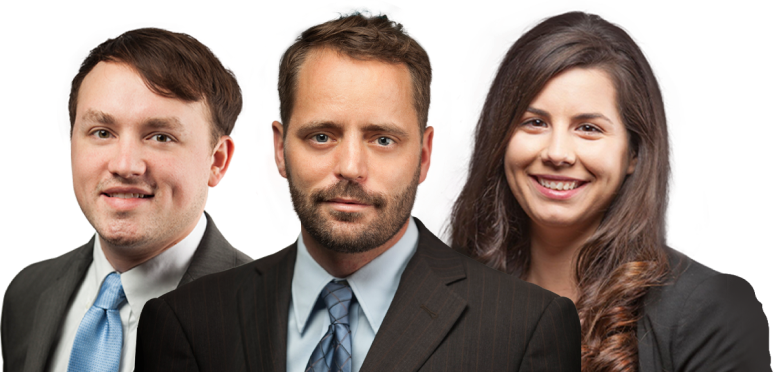 Contact Kreger Brodish LLP Today for a Free Case Review
When you entrust your bone injury lawsuit to Kreger Brodish LLP, you are enlisting the support of a team that fights tirelessly for injured people. Our dedication, experience, and nuanced understanding of North Carolina law make us the law firm you need on your side at this challenging time.
Do not allow a bone injury to further disrupt your life without seeking the compensation you deserve. Let our experienced personal injury lawyers in Durham, Raleigh, and Greensboro shoulder the legal burden while you focus on healing. 
Contact Kreger Brodish LLP today to schedule your free case review with a broken bones lawyer. We're here to fight for your rights and pursue the compensation you deserve.