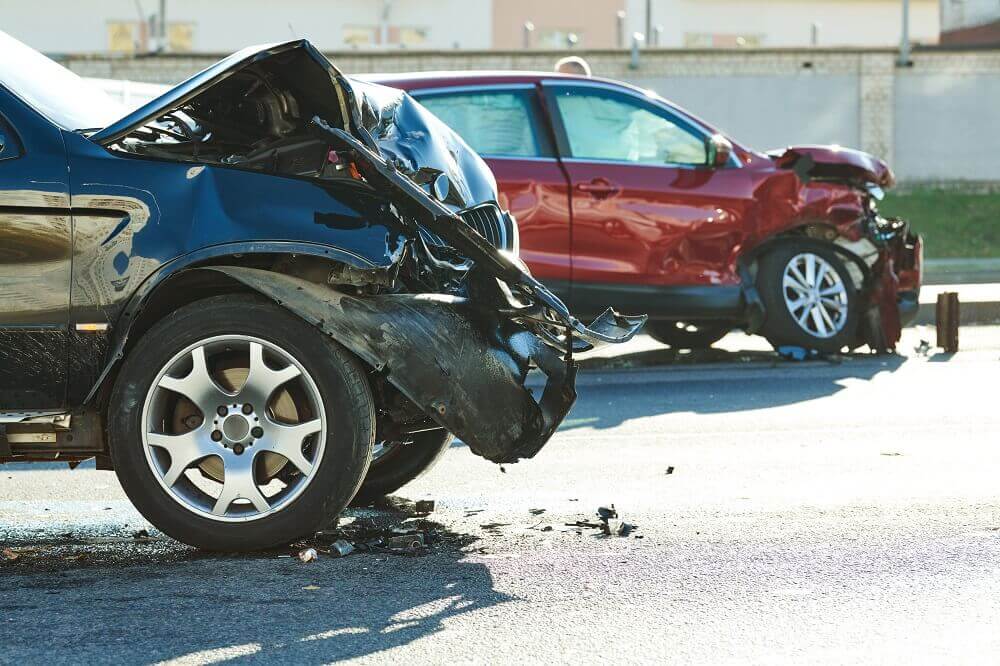 Data from the Federal Highway Administration shows there are approximately 7.6 million licensed drivers in North Carolina. With so many drivers on the road, it is no surprise that hundreds of thousands of people are involved in auto accidents every year. If you suffered injuries after a crash in the Tar Heel State, you could be entitled to compensation from the responsible parties.
The North Carolina car accident lawyers at Kreger Brodish LLP can help you rebuild your life after a collision. Our legal team provides skilled legal representation and advocacy for injured people just like you. You can count on our lawyers to build a strong case for compensation to help you restore your financial security, regain your health, and put you in the best position to handle whatever the future holds. Call or contact us today for a free consultation.
Car Accident Fatalities in North Carolina Are on the Rise
Car accident statistics in North Carolina show that crash deaths are at record highs. In one recent year, the North Carolina Department of Transportation (DOT) reported that 1,659 people died due to vehicle accidents in North Carolina, an increase of nearly 13 percent over the previous year.
According to data from the Governor's Highway Safety Program, this increase in traffic deaths occurred despite an overall decrease in the number of vehicles on the road in North Carolina. When Gov. Roy Cooper issued a statewide stay-at-home order in the early days of the COVID-19 pandemic, statewide traffic declined by an average of almost 20 percent ― and up to 40 percent in some areas.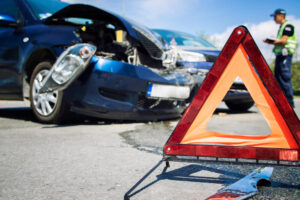 Unfortunately, the decline in vehicle traffic emboldened some drivers to make riskier driving decisions. Reports suggest drivers on emptier roads have been more likely to engage in speeding, reckless driving, impaired driving, and driving without a seatbelt. Together, these factors combined to make a dangerous and deadly time for motorists on North Carolina roads.
North Carolina Car Accident Statistics
According to the most current data from the North Carolina DOT:
There were 247,214 total vehicle crashes on North Carolina roads in a single recent year, a 13 percent decline from the previous year. The total number of accidents is also roughly 10 percent lower than the previous five-year average of 272,192 crashes per year. While any decline is good news, keep in mind that the statewide lockdown may have contributed to the decrease rather than a dramatic shift in driver behavior.
The data also shows that the statewide crash rate was 233.39 per 100 million vehicle miles traveled (100 MVMT), a 1.3 percent increase over the previous five-year average.
Of all traffic collisions, 11,475 (4.6 percent) involved alcohol. More than 400 people died in alcohol-related crashes, comprising 25 percent of all traffic fatalities in North Carolina.
A total of 18,340 crashes involved speeding, accounting for roughly 7 percent of all car accidents.
A staggering 64,705 collisions involved some type of lane departure, making up more than a quarter of all N.C. car accidents.
Another 44,128 crashes involving distracted driving ― nearly 18 percent of all collisions.
North Carolina Car Accident Injury Statistics
Car accident injuries send thousands of North Carolinians to the emergency room every year. Here are the DOT's latest numbers for the state:
There were more than 69,000 injury crashes in a recent year.
Of those collisions, 105,382 people were hurt.
The crash injury rate was 99.49 per 100 MVMT that year, a 7 percent decrease from the previous five-year average.
Roughly 7,400 injuries stemmed from accidents involving alcohol. That figure accounted for 7 percent of all crash-related injuries.
More than 8,900 injuries were due to crashes involving speeding, making up over 8 percent of all traffic injuries that year.
Lane departures contributed to nearly 28 percent of North Carolina car accidents, resulting in 28,953 injuries.
In just one year, distracted driving accidents caused 18,552 injuries in the Tar Heel State.
North Carolina Car Accident Fatality Statistics
Despite decreases in the overall number of crashes and crash-related injuries, fatalities are rising. The following DOT data show just how deadly North Carolina accidents have become in recent years:
There were 1,523 total fatal accidents throughout North Carolina in a single recent year, a disturbing 16 percent increase over the previous five-year average of 1,319 fatal crashes per year.
In those crashes, 1,658 people lost their lives ― a 16 increase over the previous five-year average.
The crash fatality rate was 1.57 fatalities per 100 MVMT that year, a 30 percent increase over the previous five-year average.
Among all 1,658 people killed that year, 545 (47 percent) of victims were not wearing seatbelts, a 5 percent jump.
By far, lane departures accounted for the most car accident deaths. More than 930 people died in collisions involving lane departures ― over 56 percent of all crash-related fatalities that year.
Over 400 deaths resulted from alcohol-impaired accidents, making up a quarter of all crash-related deaths.
Another 25 percent of fatal traffic crashes were due to speeding.
Finally, 157 fatalities occurred in distracted driving crashes, around 10 percent of all crash-related fatalities that year.
Contact a Skilled Car Accident Attorney Today
If you or someone you love suffered injuries in a North Carolina car accident that wasn't your fault, get a knowledgeable lawyer from Kreger Brodish LLP on your side. Our law firm can help you seek the money you deserve and get back on your feet again. Contact us today for a free initial case review with an experienced car accident lawyer.
With offices in Raleigh, Durham, and Greensboro, our attorneys serve clients throughout the Triangle and Triad. We can get started right away. Call us now.